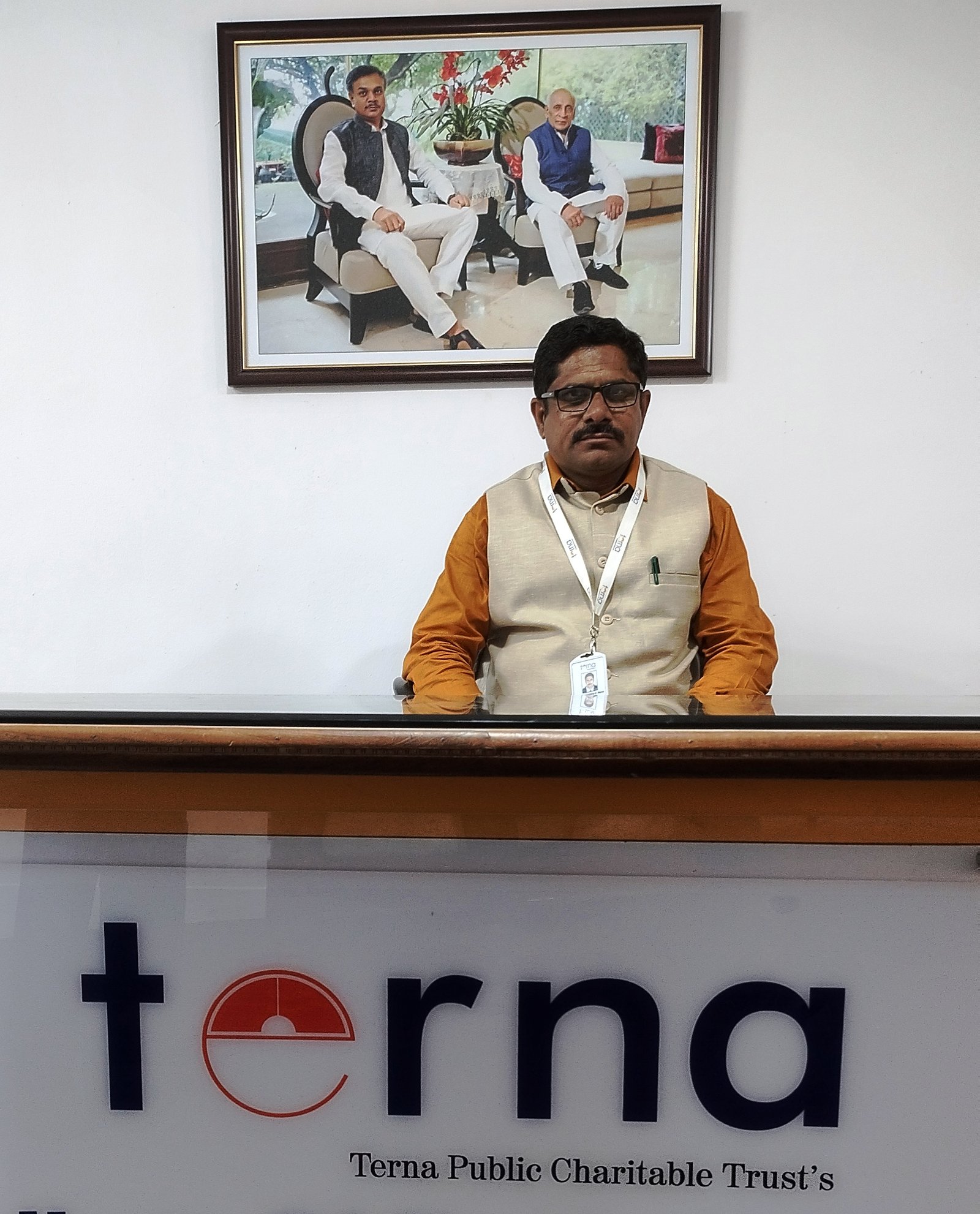 Dr. V.V.Mane
B.E., M.E., Ph.D
Warm Greetings from TPCT's College of Engineering, Osmanabad !!!!
It is my privilege to welcome you to TPCT's College of Engineering, Osmanabad, and invite you to explore the multidimensional facets of Education in Engineering. "Aspiring to be an academic leader recognized for innovation, quality in teaching and learning with center of excellence in Technical Education and source of knowledge, disseminating information with ultimate object of spreading love, peace, and prosperity for mankind", the vision of our President, Hon. Dr. Padmasinhaji Patil, Terna Public Charitable Trust, started this institution in the year 1983. The vast clean and echo-friendly campus sprawled over 100 acres of land with lush green gardens and huge artificial sports turf ground make students of India and specially Maharashtra , the preferred choice of study center to build their career.
The whole campus is well ready with all latest infrastructural facilities, artificial lawn turf sports facilities, spacious lawn and hostel facility for boys and girls.The very purpose of starting this institute was to provide Technical Education and employment to the people of this district and uplift their social status by producing engineers and leaders to generate national wealth. Since, its inception the institute has produced 8000+ engineers who are well placed and are serving at different levels in various parts of the country and abroad. The institute runs five undergraduate programs and three post graduate programs. With the untiring effort of our highly qualified, experienced and extremely dedicated team of faculty members and students dedication the institute is crowned with 104 ranks obtained from Dr. Babasaheb Ambedker Marathwada University, Aurangabad.
Dear students, throughout your professional experience, you will take many serious and interesting decisions that will impact upon your life over a period of time. You are about to make the first and the most important of these decisions as the direction of your future life stems largely from where you studied and what you had studied. By enrolling at College of Engineering, Osmanabad, you have made one big step towards your bright future as our institution is one among the best in imparting quality technical education in Maharashtra. So, let me congratulate you all for considering our institute as platform for your career.
Our mission is to create an academic ambiance to realize student's full potential by imparting quality technical education through innovative learning methodologies, constant improvement, cultivation of practical skills and an unwavering commitment to academic quality in order to create center of excellence in Technical education and source of knowledge, fostering research, institute-industries interactions, innovation & creativity through competent human resources with state of the art infrastructure. Every member of COEO identifies with this mission very passionately and is committed to fulfill the same. COEO identifies that providing employment to our graduates is of paramount importance.
Research is an integral part of education, our graduate & post graduate students work together on projects in all diverse areas of engineering fields which are of national importance. Ongoing research projects in our department laboratories provide our students a real time understanding of engineering activities and close interaction with experienced faculty at reach.
Thus, I feel very confident to appeal to prospective students and their proud parents/guardians to visit our campus, have a feel of the campus ambiance and interaction with one and all, and enjoy the beauty of COEO which is the true place for quality education, homely atmosphere and center of excellence providing quality technical education. COEO attempts to multiple shades of learning through co-curricular and extra-curricular behavior to instill within the students essential skills and knowledge to groom their overall personality, make them Industry ready, adapt entrepreneurship skills and fitness to take up the challenges in the competitive and multitasking environments. In addition of technical and professional capability, we make every promising effort to inculcate the moral and ethical values and convert them into good human beings with these values implanted for life. To achieve Academic Excellence, we merge together diverse student community in build with sound academic basics and highest values of quality, honesty and teamwork. We have well framed and inflexible teaching learning process with constant monitoring to achieve excellent academic results.