What Are The Advancements in the Field of Civil Engineering?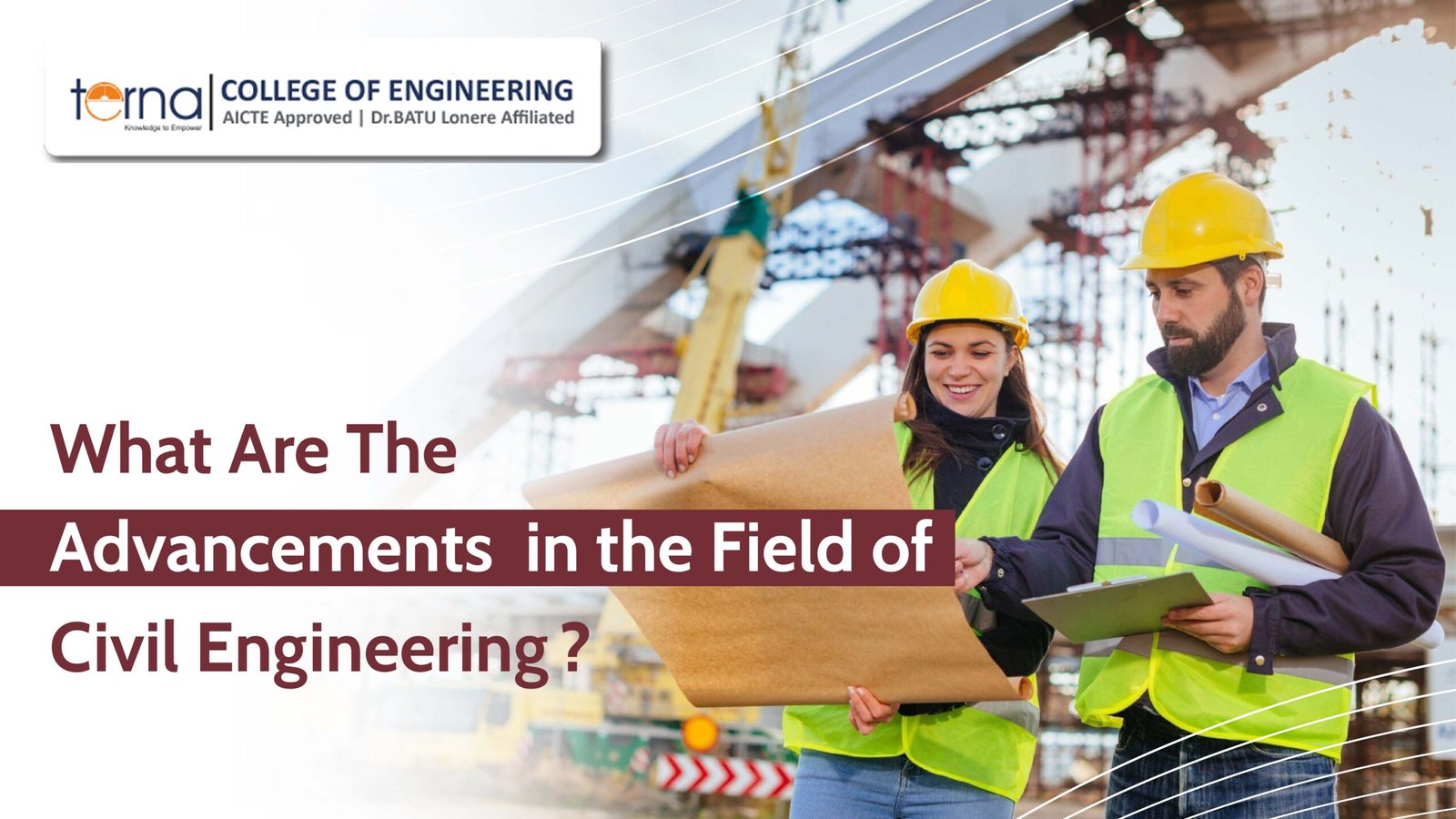 Over time, technology, materials, and methods in the civil engineering fields have advanced significantly. And, theBTech civil engineering graduates have surely transformed the way we live, from the building of enormous skyscrapers to the creation of sustainable infrastructure. Based on reports, there are currently around 24,421 civil engineers working in India.
However, are you searching for the latest trends in civil engineering besides its immense growth? If so, please read our blog, which will examine some of the most important trends in civil engineering that have advanced our communities and are laying the foundation for a better future.
Civil Engineering- Course Information
A civil engineering degree focuses especially on the development, planning, and upkeep of building structures, tunnels, bridges, airports, etc. And, to help students enhance their skills to plan, analyse, and design a project, Terna College of Engineering Osmanabad provides a B.Tech course in civil engineering.
B.Tech in Civil Engineering- Course Highlights
To know some important highlights of the B.Tech programme in Civil Engineering offered by the Terna College of Engineering, please refer to the table below:
| | |
| --- | --- |
| Level of Education | Undergraduate |
| Course Duration | 4 years |
| B Tech Civil Engineering Eligibility | The minimum requirement is to complete your 12th Grade in the Science Stream |
| Admission Procedure | Based on merit in MHT CET |
| Availability of Seats | 60 |
Future Scope
The demand for qualified civil engineers will never decrease as infrastructure projects, building construction, and the construction of many more structures will continue to grow and never reach a plateau in their scope of work. Reports also state that the Indian construction market is expected to grow at a CAGR of more than 6% over the next five years.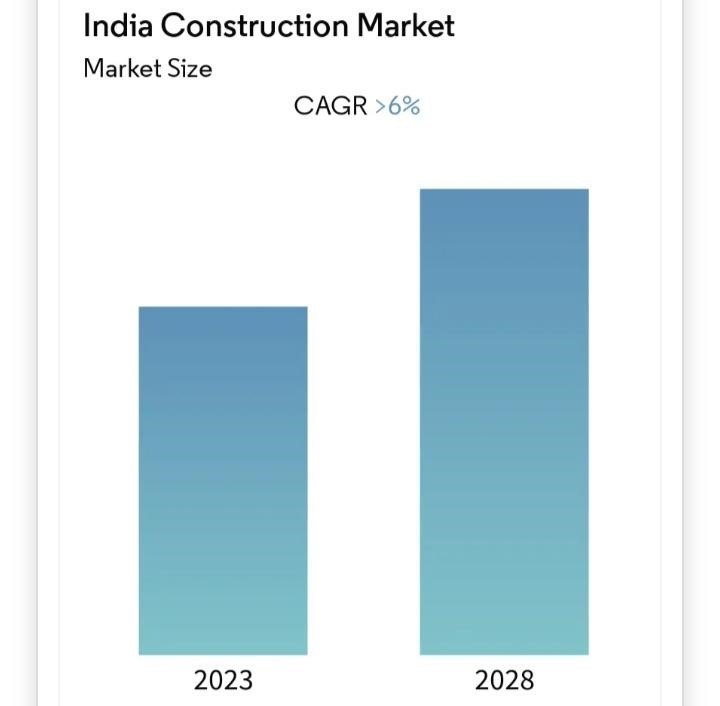 Furthermore, the scope after BTech civil engineering caters to many industries and includes the following job opportunities:
Aerospace Engineer
Geotechnical Engineer
Structural Engineer
Architectural Engineer
Water Resources Engineer
Transportation Engineer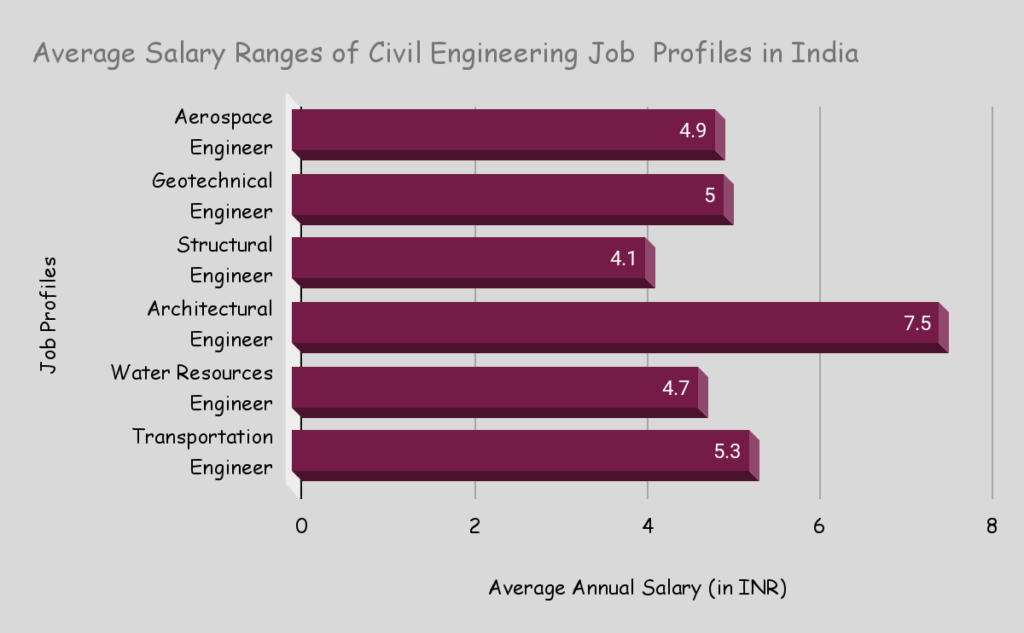 What are the trends for Civil Engineering in 2023?
You will be interested in knowing the latest civil engineering trends while considering the future of civil engineering in next 10 years. In this context, let us go into greater detail regarding some recent developments in the discipline of civil engineering:
3D Modeling and Printing
Civil engineering is no exception to the current era's widespread adoption of 3D printing as a positive development. Therefore, to model their plans on digital platforms, civil engineers employ software like CyberCity 3D. Civil engineers can also use 3D printing to build the model while retaining accurate scaling. With this contemporary technical equipment, even complex construction procedures are becoming convenient.
Vertical Farming
Vertical farming is growing popular in the most disturbing regions of the afflicted agricultural practises. It depicts the idea of a multi-story building to grow food all year long utilising less area technology than conventional technology. Moreover, by utilising advanced civil engineering technology, this custom enables civil engineers to install LED lighting and water system frameworks, which reduces the consumption of energy, water, and compost. Here, civil engineers can provide residents with access to greater quantities of food that does not otherwise sound accessible.
Sustainable Construction Practices
Building structures that are both practical and environment-friendly is one of the most urgent breakthroughs in civil engineering right now. Civil engineers are incorporating sustainable practises into their designs by using recycled materials, incorporating renewable energy sources, and optimizing energy efficiency. The construction sector is also becoming more eco-friendly and energy-efficient as a result of an emphasis on green building practises, such as the use of solar panels, the installation of rainwater harvesting systems, and the implementation of smart energy management systems.
Modular Construction
For the requirements of modern life, construction technology is always being updated. Consequently, using newly developed methods like modular construction is a part of jobs after BTech civil engineering. Additionally, this approach calls for creating components of the project off-site and bringing them to the primary site afterwards. Also, this strategy has proven to be effective in lowering transportation expenses and vehicle emissions.
Smart Infrastructure and the Internet of Things (IoT)
Smart infrastructure is a result of the technological fusion with civil engineering. Moreover, the Internet of Things (IoT) is revolutionising the way infrastructure runs, from smart cities to intelligent transportation systems. In addition, the embedding of sensors in buildings, roads, and utilities to offer real-time data on structural performance, traffic patterns, and energy usage is another aspect of a career after BTech civil engineering.
With better infrastructure management and monitoring made possible by the IoT, civil engineers can also increase productivity, save maintenance costs, and improve safety.
Drones
Prior to now, the construction sector did not make use of intelligent innovations. Today, however, things are different, and as new ideas emerge, growth is also evolving, becoming more intelligent and less boring. And, civil engineers employ drones to scan the construction site, giving them the ability to control vast site regions while seated in one place.
Advantages of Obtaining a Civil Engineering Degree
Following are some of the exceptional benefits of civil engineeringstudy programmes:
Making a Positive Impact on the Society
Endless Career Possibilities
Job Stability
Learning Transferable Skills
Lucrative Income Structure
Wrapping Up
Rapid advancements in civil engineering are changing the way we construct and interact with our surroundings. The field's innovations not only improve the standard, toughness, and security of structures but also support environmental sustainability and maximise resource use. And, as the field continues to advance, a BTech (Bachelor of Technology) civil engineering degree can hold the possibility of developing professionals who can meet societal needs while reducing the impact on the environment.
FAQs
Why civil engineering is the best field?
Because they are respected worldwide and are the ones that build for us the buildings, roads, railroads, airports, frameworks, and water and sewage systems, civil engineers have incredibly gratifying careers.
What is the best future in civil engineering?
A BTech civil engineering education can prepare you for work in the fields of environmental engineering, structural engineering, water resources engineering, and others. The best future for civil engineering, however, depends on the tastes and objectives of each individual.
Will demand for civil engineers increase?
There will always be a need for building highways, homes, transportation systems, sewage systems, canals, bridges, and dams. So, whether in the present or the future, you can be sure that there will always be an increasing demand for civil engineers.
Which civil engineering is most in demand?
Although there are many BTech civil engineering specialities, some of the most sought-after ones are in the areas of transportation, construction, geotechnical, environmental, and structural engineering.