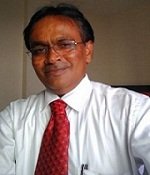 It is an exciting time for the field of Mechanical Engineering. Driverless cars, 3D printing, precision agriculture, rockets, and solar power – the list of evolving challenges and accomplishments to date is impressive. At COEO, MED we equip our students with the skills and hands-on experience that are increasingly relevant for solving society's biggest problems – water quality, energy, and aging infrastructure, among others.
I found an extraordinary, diverse group of faculty who were passionate about education as well as cutting-edge research. Together, we have crafted an ambitious five-year strategic plan with the vision of pushing the boundaries of mechanical engineering and shaping the next generation of societal leaders.
We will continue to emphasize hands-on experiences, both curricular and extracurricular, especially in our new Engineering Product Innovation Center (EPIC). These activities are accelerated by "Innovative Clubs" in participation of students with two dedicated faculties.
At Mechanical Department, we are committed to delivering value in our Master's Degree program. Furthermore, with the strong conviction that research strengthens teaching, our faculty is devoted to increasing the opportunities for PG students.
The important advances are often made at the interface between traditional disciplines, so we actively encourage a collaborative, interdisciplinary environment through seminars, shared labs, and social events. As there are many exciting things happening at COEO, MED, we invite you to be a part of it – you can apply here. If you have any questions, please don't hesitate to contact me. I hope you will consider joining us to launch or further your studies in Mechanical Engineering.
Dr. D. D. Date
H.O.D. (Mechanical)
Email: digambardate69@gmail.com
Mob. 9422069826