What are the Career Options after Pursuing a Course in Pharmacy?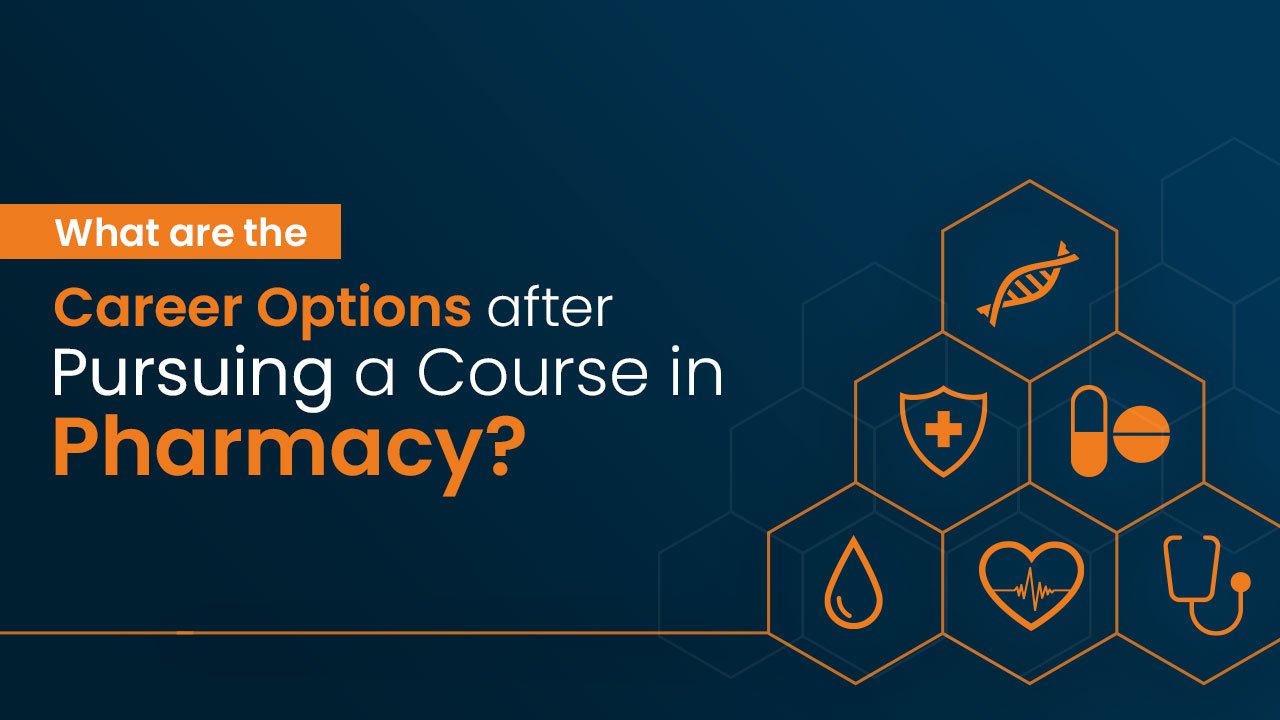 Pharmaceutical Sciences is a health science field. It is an increasingly popular field among students who wish to work in Medicine. Even though it is a tough field to get into and work in, it is a well-paid field. It is a multidisciplinary field and one can work in many capacities and job roles.
To develop a career in Pharmacy, one must initially start by taking an entrance test. There are national level, state level, and university level tests that one can take. Further, with a test score, the individual must apply to an appropriate Pharmacy course. Several top-ranking private and public medical universities offer the Pharmacy courses like B.Pharma. Colleges like TERNA Osmanabad caters to several Pharmacy courses coupled with a highly educated and experienced faculty.
Career Options After A Pharmacy Course
A Pharmacy graduate can work in many different job roles within many departments. Below are descriptions of the most popular job profiles.
Hospital Pharmacist
As per the name, the Hospital Pharmacist works in a full-time capacity in a hospital. This job profile works in both a private and public hospital setting. The Pharmacist keeps track of medicine inventory, orders and issues out the proper medicine to patients. There is usually a team of associates and teammates that work with the Pharmacist. The potential Pharmacist must have communication skills and knowledge of medicines and their dosage. Information about the medicine's allergies and how to use the medicines must be communicated to the patient by the pharmacist. The average salary for a Hospital Pharmacist is INR 2.5 LPA – 4 LPA.
Drug Inspector
A Drug Inspector works in the capacity of quality checking of the manufactured medicines. The individual would perform tests to make sure the medicines are effective and help against the diseases for which they are being made. Their work is the last stage of the whole manufacturing process before it is sent to be sold. This profile also works in the manufacture of cosmetics, food items, and other related items. After a B pharmacy course, one must take the UPSC test. The average salary of a Drug Inspector is INR 5 LPA – 9 LPA.
Community Pharmacist 
A Community Pharmacist is a neighborhood Pharmacist. These professionals are self-employed individuals with their own practices. One must be aware of all Pharmacy rules and regulations to be able to work in this capacity. There are licenses issued to individuals who meet all criteria and abide by the national rules. The duties of a Community Pharmacist are the same as a Hospital Pharmacist and include taking care of inventory, issuing medicines to customers, etc. One must necessarily have strong interpersonal skills for this role. This Pharmacist can earn INR 2.8 LPA – 4 LPA.
Drug Safety Associate
Drug Safety Associates are as their names, responsible for the safety of the medicines. Medicine manufacturers have a wide range of guidelines and other Government rules and regulations. The Drug Safety Associate must be aware of all these rules. The work responsibilities of a Drug Safety Associate overlap with that of a Drug Inspector. However, while the Drug Inspector's work comes in the last stage of the manufacture before it is sold, the Drug Safety Associate starts working from the start of the manufacturing process. They perform tests or clinical trials and keep track of the effects. This role earns an average of INR 3 LPA – 4.2 LPA.
Medical Writing
Medical Writing is a profitable job industry that hires B. Pharma individuals every day. The Medical Writer has a Pharmacy or a related medical degree to help do their duties. They are hired to write blogs, website write-ups, articles for magazines, journals, and more. Manufacturing and regulatory bodies also require writers to write up documents related to their medicines, devices, drugs, and more. Other duties include creating write-ups about clinical tests, side effects, and medicine usage which is ultimately used to gain approval from the Government. Medical Writers can work full-time with companies or in a freelance capacity on a project-to-project basis. Initially, the salary for this role is INR 4 LPA – 5 LPA.
Clinical Research Associate
A Clinical Research Associate is a Research and Development role in Pharmaceutical manufacturing companies. Their main work is to assist in the manufacturing process by conducting trials and tests. The Associate would gather the results from the tests and make alterations to the medicine accordingly. The Clinical Research Associate works full-time with pharmaceutical, research institutes, and also Government agencies. Alternatively, the Associate works on a freelance basis on different projects. The Clinical Research Associate will work from the initial set-up stage to when it is sold in the market. The average salary for this job role is INR 3.2 LPA – 4.8 LPA.
Medical Representative
A popular job among other B pharmacy jobs is that of a Medical Representative. Medical representatives are jobs in Sales and Marketing. They work full-time with Pharmaceutical companies. Upon being hired, they are tasked to promote and sell their products to hospitals and clinics. With experience, Medical Representatives also manage a team of professionals who would help network the medicine and pharmaceuticals. This job requires individuals to travel extensively and have strong persuasive skills. Spoken communication skills are also a must in the field. The average salary for this role is INR 2.8 LPA – 5.2 LPA.
Production Associate
After completing any course in pharmacy, there are many roles in the production of Pharmaceuticals. The Associate would work in the initial steps of the manufacturing process, collecting the right equipment and sterilizing them. They then go about the manufacturing process following the guidelines set by the department head. A Production Associate must have in-depth knowledge of all the right tools of the trade, rules, and regulations of manufacturing, how to sterilize and clean up, and more. In order to work in the role, one must have knowledge of Mathematical skills and must be detail-oriented. Communication skills are also a must in this job role. The salary for this role depends on various factors like the individual's skills and work experience.